A POE (power over ethernet) switch is an ethernet-based switch that allows data transmission and power supply to other connected devices. A POE switch works by receiving a physical signal sent to the connected devices via ethernet cables in data packets. The data packets, in turn, are directed to their final location by a destination address which leads them to their corresponding port where they instruct a device to carry out the desired task.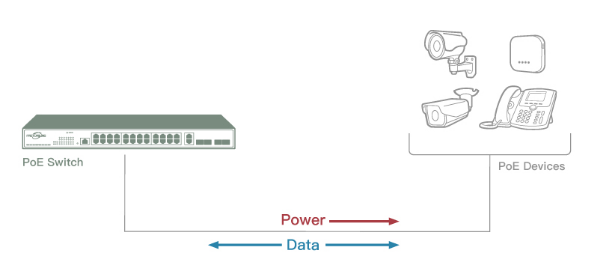 Types of POE Switches
The usage of POE switches isn't limited to a particular industry. They are increasingly being utilized in several areas due to their incredible versatility. We can divide the POE switches into two broad categories, commercial and industrial. A commercial switch is used for mainstream devices such as smart automation, surveillance systems, expanding internet availability, and large-scale health care systems where cost reduction is the main objective. The other POE switches deal with heavy-duty tasks requiring certain modifications or enhancements over a commercial POE switch to be operational under extreme circumstances.
Some examples include industrial units where the POE apparatus is subjected to extreme heat or heavy magnetic fields. The presence of magnetic fields warrants improved POE technology so the overall system can work efficiently without any lag. A good way to distinguish an industrial POE switch from a commercial POE switch is to look for each switch's certifications. An industrial POE switch, which is usually used in a harsh environment, will have more certifications than a commercial POE switch, making it easier for you to verify and get the right switch for your needs. We, UOTEK, provide you various kinds of industrial POE switches and will launch a low-cost commercial POE switch in the near future.
Applications of POE Commercial Switches
We have made it clear that POE commercial switches can be used in a wide array of applications, but their usage in smart homes and offices has really brought it into the spotlight. In such instances, POE commercial switches reduce stress from other IT infrastructure and at the same time operate electronic devices such as LED lighting systems or security sensors at their maximum efficiency level. When needed, these systems are automatically turned on and off by the POE system, which increases overall efficiency. Lastly, the POE commercial switch can also tweak the frequency and various other parameters of commercial electronic devices, which enhances the mood of occupants and lets them work or rest in a serene environment.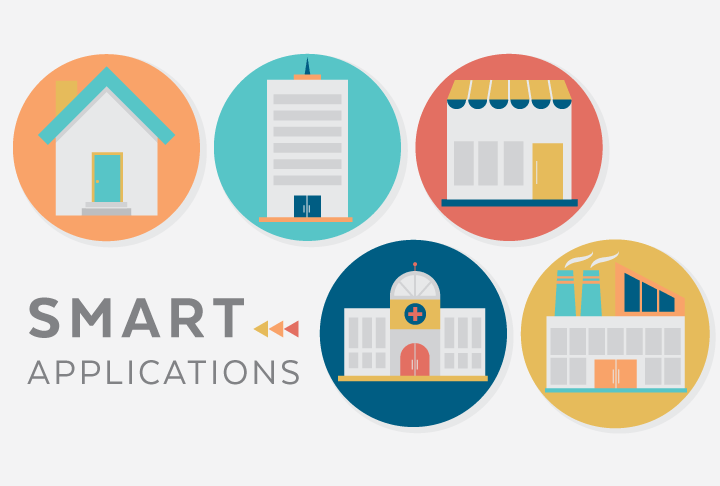 Security systems are another great application of POE commercial switch. These switches require 24/7 connectivity and live data transmission, which is only possible using an ethernet-based data connection. In this condition, the switch not only supports high-speed data transfer but is also widely customizable, enabling you to modify its setting according to your needs. Since physical data connections are free from outside disruptions and are also quite hard to penetrate without physical access, a commercial POE switch presents a great option for users to remain connected to their crucial devices in a time of need.
Why are POE Commercial Switches a Great Choice?
New technology only penetrates the market if it presents practical advantages over its predecessor, without which it isn't competitive. Thankfully, POE technology presents various advantages to its potential users, which have, over time, led it to the popularity it enjoys today. Detailed below are the merits of a POE commercial switch and the overall ethernet technology that will guarantee you to make an informed decision regarding its feasibility in your home or office.
The main thing that attracts a business towards new technology is its cost-effectiveness and overall efficiency. We, UOTEK, will launch a new POE commercial switch with the following merits. These switches perform great in this regard since their installation and maintenance cost is considerably less than conventional wiring apparatus. The power and data signals are transmitted via a single wire that can work for several years, provided it isn't subjected to extreme conditions. Furthermore, POE commercial switches are compatible with the existing infrastructure, especially if limited resources are available.
Whether industrial or commercial, POE switches have great adaptability to different environments and do not require any special arrangements when moved from one network to another. Their plug-and-play operation easily recognizes the system and connected devices and thus starts sending and receiving data accordingly. Moreover, all the data going in and out of the system is safer since the maximum voltage limit is 90 volts, requiring no metal cladding or conduits. It is worth mentioning that we, UOTEK, will launch a low-cost POE commercial switch soon. Our products maintain all of the merits mentioned above.
Salient Features of UOTEK's POE Commercial Switches
Getting your hands on a capable and low-cost POE commercial switch can be a bit tricky and cumbersome task. Thankfully, UTK has taken up the task of providing customers with a reliable yet feature-packed series of POE switches. Our POE switches will not only cater to the demands of commercial users but will also have enough protection to be used in challenging industrial environments.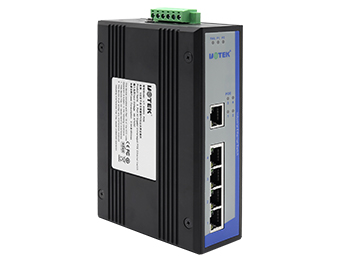 All the claims mentioned will be verified by a glance at the specifications of any of our ethernet switches. The solid build quality and the ability to work efficiently at temperatures of up to 85°C make our commercial and industrial ethernet switches a great choice for various applications. If you want, you can opt for special purpose Ethernet switches such as the 10/100M 16-port switch that is capable of supporting multiple protocols and has a built-in storage capacity that would be ideal for round-the-clock security apparatus in case something goes haywire with the main storage unit. Regardless of the model, almost all our POE switches can work seamlessly at low and varying voltages, thus eliminating any risk of premature failure.
UOTEK, a Premier Tech Brand
Founded in 2003 as an exclusive manufacturer of ethernet switches, we have gained considerable ground, which is evident by the present-day inventory of the brand that includes a wide range of IT devices being sold around the entire globe. Moreover, we have gained considerable success over the years with our industrial-grade POE switches, and the upcoming commercial lineup would not be any different. The commercial ethernet switch lineup will not only be cost-effective but will also be accompanied by the advantages that come with UOTEK's brand name. Our products are built on industry-backed principles and are supported by our innovative service facility that provides service and consultation backup for the entire lifespan of any of our products. Come and take some time to hear how we may help you.