With the capability of fast speed and reliable transmission, Ethernet technology is widely used in industries. Ethernet technology enables you to maintain a steady flow of data between your ethernet switch and the device while you may experience signal drop and speed issues with Wi-Fi. These features of the ethernet technology have made ethernet switches popular among the masses, who use them in industries that have harsh environmental conditions.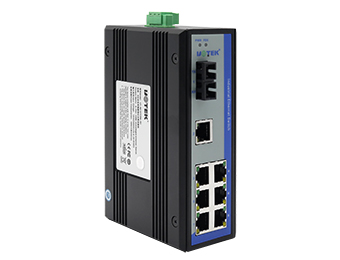 As two common types of ethernet technology, commercial and industrial ethernet switches play a vital role in our daily life. However, people may still wonder about the main differences between them. In this article, we will help you to figure out the definition of commercial and industrial Ethernet switches and then talk about the similarities and differences between them. So, let's scroll down and explore something more.
What are Commercial and Industrial Ethernet Switches?
The first thing before knowing the differences between these two technologies is to figure out what they are. Here we will guide you to clarify what exactly they are.
Industrial Ethernet Switches
The industrial Ethernet switch is designed to act as a flexible configuration port with rugged connectors in an industrial environment for automation or process control. It increases the speed of data transmission and has the ability to use standard networking hardware for wired and wireless communications with better interoperability.
Commercial Ethernet Switches
The core function of commercial ethernet technology is to provide massive benefits to small and medium-sized businesses that cannot afford industrial ethernet devices. With the support of this product, you can enjoy IP networks with both POE and Gigabit technology.
Similarities between Commercial and Industrial Ethernet Switches
Before we introduce the differences between commercial and industrial Ethernet switches, let's figure out their similarities. Some of the major similarities between both of these technologies are explained below.
1. Core Functions
The commercial and industrial Ethernet switches are the same in their basic functions, i.e., their main task is to assist the flow of data from one device to another. Although both of them use different protocols, the fundamentals remain the same.
2. Designs
Both of these switches, be it commercial or industrial, have multiple layers, primarily the data layer, network layer, and protocol layer. All of these layers assist each other to serve the main objective.
Differences Between Commercial and Industrial Ethernet Switches
While there are some similarities between these devices, they are essentially different from each other to some extent. These main differences include:
1. Operating Temperature
Commercial switches are designed to operate in a mild, room-temperature environment, whereas industrial ethernet switches are designed for more harsh conditions. The normal temperature range for a commercial switch is between 50 to 95 degrees Fahrenheit, but the industrial switches can operate from as low as -20 °C to as high as 70°C .
2. Ingress Protection
Ingress protection (IP) is defined as the enclosure effectiveness of a device to resist foreign objects and moisture intrusion. Industrial Ethernet switches have more IP than commercial switches. To mention that, we at UOTEK will provide high-protective products with IP40 protection. Our products have higher protection from dirt, dust, and moisture, making them suitable in all extreme scenarios.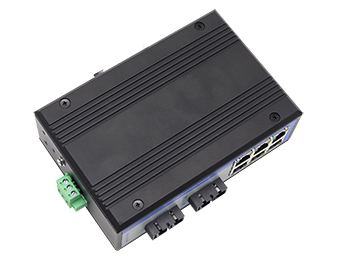 3. Lifespan
Industrial Ethernet switches are designed to have a longer lifespan. Usually, an industrial Ethernet switch can last for more than a decade compared to a commercial one, whose lifespan is around 3 years. It is worth mentioning that our industrial Ethernet switches, which have fully automatic recognition of network interface and support dual DC redundant power input with overload protection, guarantee the longest service time. The long lifespan of our products helps minimize the cost, which will lead to substantial savings in industrial environments.
Products Recommendation
Now that you must clearly understand commercial and industrial Ethernet switches, the next step is to find a capable Ethernet switch manufacturer. It is tricky for you to choose the best Ethernet switch provider among various choices, so we recommend the most capable one.
We at UOTEK are the leader in the current Ethernet switch market by providing top-notch industrial Ethernet switches and POE commercial switches at a competitive price. Our products have multiple Gigabit optic fiber ports as well as Ethernet ports with the capability to support POE solutions. We support full-duplex or half-duplex and auto-negotiation, so you do not have to worry about any manual configuration at all, which makes your experience seamless and easy. Our commercial switches also provide multiple POE ports, which helps you connect many devices to Ethernet.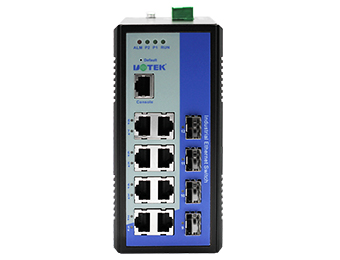 The Final Word
Ethernet technology is becoming an essential part of our daily life. In order to have a capable and fast data transmission, it is essential to choose a reliable Ethernet switch provider. And UOTEK is your best choice.
Founded in 2003, UOTEK is solving the problems of our global users regarding Ethernet switches and other transmission devices. We are constantly dedicated to R&D, which enables us to put our best feet forward in manufacturing top-class products. With our patented technologies, we can manufacture exclusive products not available anywhere else in the market. Our ISO, RoHS, CE, and FCC certifications are enough to speak volumes about our credibility and trustworthiness. So, come and take some time to hear how we may help you.